The BC Pharmacy Association (BCPhA) is launching a new campaign to encourage British Columbians to access all the services offered by pharmacists.
From Aug. 20 to Oct. 12, 2019, a series of online and television advertisements will seek to educate the public about pharmacy services such as adaptations, medication reviews, emergency refills, vaccinations and more.
Research conducted by the BCPhA finds British Columbians want pharmacists to perform more health-care services, especially due to a consistent shortage of doctors. The campaign aims to remind British Columbians that there is a place to go when the doctor's office is closed – their local pharmacy.
During the campaign, the BCPhA has requested members to do as much as possible to promote all services offered by pharmacists. Though each patient's health-care needs vary, the BCPhA is encouraging pharmacists to start conversations with patients about whether they would be interested in these additional services, such as, but not limited to: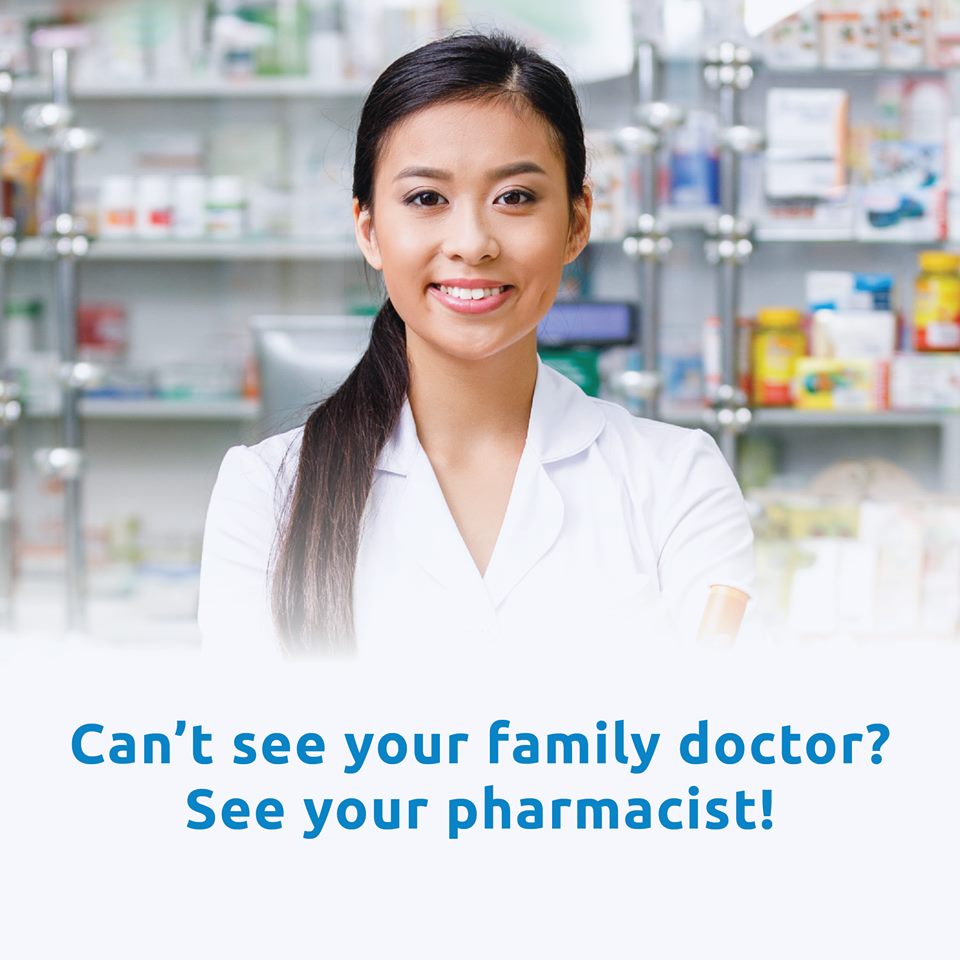 Medication reviews
Emergency refills for prescriptions
Vaccinations
Adaptations
Smoking cessation
Emergency contraception
Travel medicine
Pharmacogenomics
Diabetes coaching
Please be prepared for the public to approach all pharmacy members regarding these services. We do not want to drive traffic to our store/s and have to turn patients away.
By reinforcing the public's understanding that pharmacists can be their first stop for health care, pharmacists can demonstrate that they are ready to step in as part of the solution in caring for a growing, aging population expected to consume more health-care resources with each passing day.
Want to feel confident in adaptations?
You can take the BCPhA's FREE adaptations course, titled "Professional Services: Adapting Prescriptions". It's free to all practicing pharmacists in B.C. and is a 3-hour accredited course. To sign up, click here.
Want to do more?
Please share the campaign's website, seeyourpharmacist.ca on social media and follow the BCPhA on Facebook and Instagram!